South Pacific Tae Kwon Do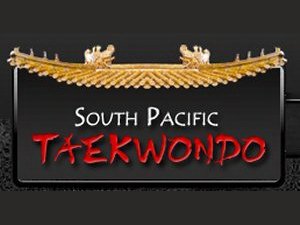 Tae Kwon Do South Pacific is regarded as one of the most dynamic, powerful, and effective arts of self-defence. This is not a sport, but a true, traditional Martial Art.
Since its inception, South Pacific Taekwondo"s philosphies of durability, flexibility, and a deep respect for the willingness to learn has stood it in good stead.
South Pacific Taekwondo training is conducted in a traditional environment, where all techniques delivered by all parts of the body must be properly executed and totally controlled.
Our expert Instructors will be able to guide you on your journey towards mastery through traditional teaching and informed guidance.
Contact Name: Steve Sutton
Address: Footy Club Grounds
Phone: (07) 4785 6527 Mobile 0423 901 09607
Website: www.southpacifictkd.com.au
Hours: Classes held Mon, Wed, Fri 5pm